Former Governor of Texas has shamed himself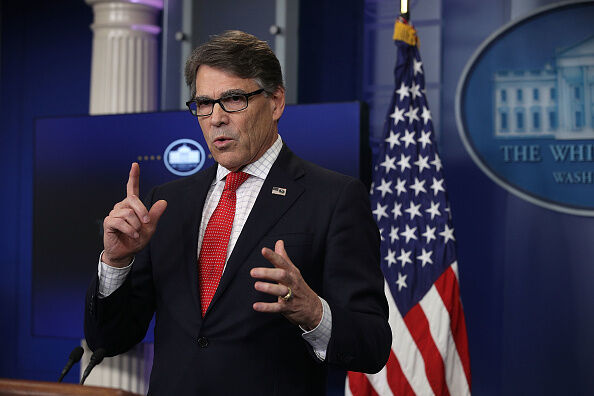 We all know that Rick Perry isn't the greatest at being the secretary of energy. But what he said after returning from a trip to Africa takes the cake. He was talking about how the lack of energy over there is causing people to die. He is pushing for fossil fuels to be given as the solution to the problem But he even went beyond that:
'The energy secretary had recently returned from a trip to Africa when he said in an interview that "people are dying … because of the lack of energy they have there." (Fine.) He continued, "It's going to take fossil fuels to push power out into those villages." (Slightly less fine.) And then the doozy: "But also from the standpoint of sexual assault, when the lights are on, when you have light that shines, the righteousness, if you will, on those types of acts."'
I know that this administration has had problems getting to the correct issue, but for someone to be so clueless as to say Fossil Fuels will stop Sexual Assualt, I'm pretty sure we need someone else in command of our energy.
Check out the full scoop here

The Billy The Kidd Show
Want to know more about The Billy The Kidd Show? Get their official bio, social pages & more articles on 96.7 KISS FM!
Read more