Deadly Mass Shooting in Las Vegas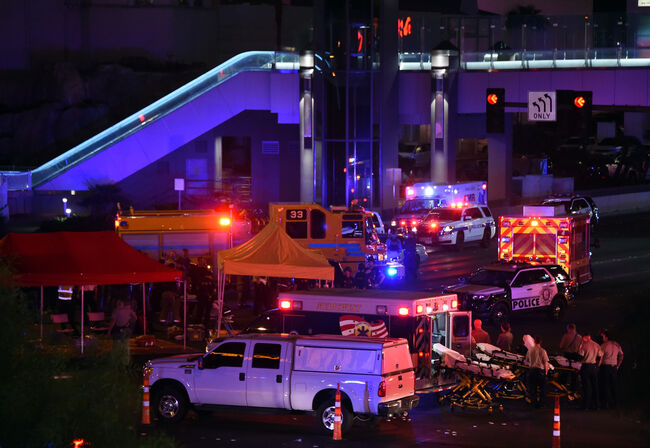 *** For those concerned about loved ones in and around the area of the shooting please contact 1-866-535-5654 as per the LVMPD ***
It Happened at Route 91 Country Festival in Las Vegas during the headlining act of the concert.
The gunman in the mass shooting on the Las Vegas Strip has been identified as 64-year-old Stephen Paddock, Las Vegas Sheriff Joseph Lombardo said Monday morning.
Lombardo also said authorities believe they have found the woman who was traveling with the suspect.
"We're confident but not 100% sure we've located the female person of interest," the sheriff said.
At least 50 people were killed and more than 200 were injured in a shooting on the Las Vegas Strip on Sunday night, police said Monday morning. Police said the suspect has been identified.
Las Vegas Metropolitan Police Sheriff Joseph Lombardo told reporters that police responded after reports of shots being fired from the Mandalay Bay toward the Route 91 Harvest festival around 10:08 p.m. Sunday (1:08 a.m. ET Monday).
50 dead after shooting on Las Vegas Strip; suspect ID'd
Stay tuned for More by clicking here

The Billy The Kidd Show
Want to know more about The Billy The Kidd Show? Get their official bio, social pages & more articles on 96.7 KISS FM!
Read more