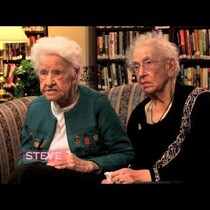 Posted February 13th, 2014 @ 9:33am
These two ladies are so cute! They have been friends for 94 years! I think that's so incredible that they have been able to share so many memories and moments together for so long!
Watch them discuss the latest trends like iPhones, Justin Bieber, and twerking! So hilarious!